WASHINGTON, D.C. — Today, U.S. Senator John Barrasso (R-WY), ranking member of the Senate Committee on Energy and Natural Resources (ENR), welcomed Mr. Pete Obermueller, President of the Petroleum Association of Wyoming. Mr. Obermueller, testified before the committee at a legislative hearing to examine opportunities for Congress to reform the federal leasing and permitting process.
Ranking member Barrasso introduced Mr. Obermueller to the committee prior to his testimony.
"Since 2019, Pete has served as the President of the Petroleum Association of Wyoming. For years, he served previously here on Capitol Hill as a Legislative Director to now Senator Lummis when she was in the House of Representatives and prior to that he served as a staff member for Wyoming's Representative Barbara Cubin. Pete is an expert on the issues facing oil and gas operators on federal land in the West. We are so grateful for the opportunity to hear from you today," said Barrasso.
As President of the Petroleum Association of Wyoming, Pete represents Wyoming's oil and gas industry at the local, state and federal level. Prior to joining the Petroleum Association, he worked for the Wyoming County Commissioners Association.
Click here to watch ranking member Barrasso's full introduction.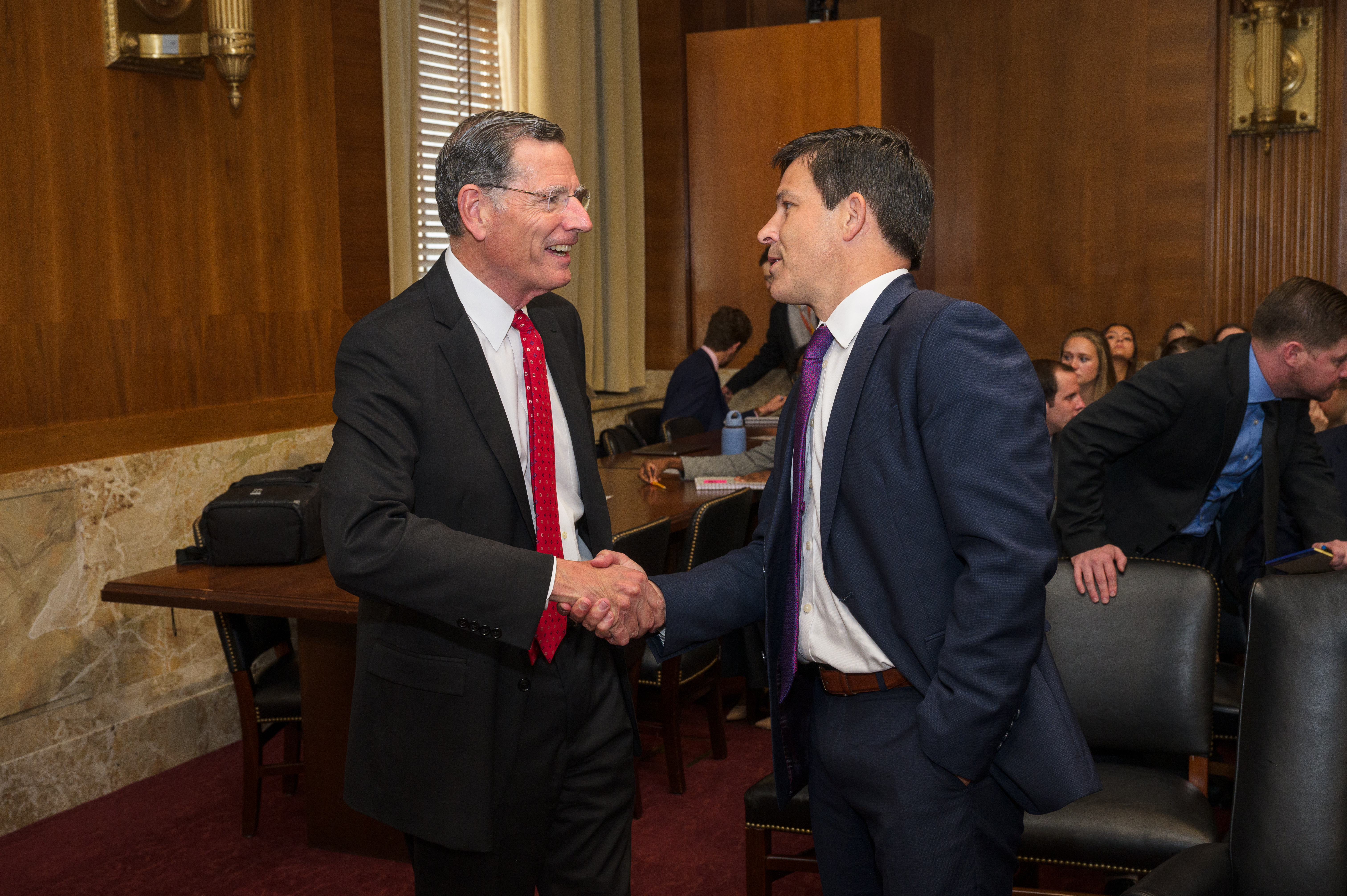 Click here to watch Mr. Obermueller's verbal testimony.
In his written testimony, Mr. Obermueller outlined some of the challenges and production delays Wyoming oil and gas projects currently face under a broken permitting process.
"Nearly three quarters of Wyoming's oil and gas projects include federally managed minerals. This presents challenges and delays to production that do not exist in private mineral states, Obermueller said. "The Inflation Reduction Act (IRA) made leasing federal minerals more expensive across the board, further diminishing Wyoming's competitiveness. Unfortunately, that increased cost has been accompanied by a decrease in predictability in the leasing process as the Administration has continued to erect barriers to exploration and production."
Mr. Obermueller highlighted how permitting reform will help increase energy production and urged the committee to pass ranking member Barrasso's SPUR Act.
"This committee's efforts to focus attention on how difficult it has become to successfully navigate a system that is byzantine at best, and utterly broken at worst, is so very important. On behalf of the 19,000 men and women who work in the natural gas and oil industry in Wyoming, I implore you to pass meaningful permitting reform," Obermueller said.

For more information on Obermueller's testimony and the hearing, click here.