Republican News
Republican News
Leads Senate Energy Panel to Examine Admin's Stream Protection Rule
U.S. Sen. Lisa Murkowski, R-Alaska, today examined the effects of the Obama administration's controversial proposed Stream Protection Rule. The proposed rule, which would severely affect coal mining activities adjacent to streams and other bodies of water, has been the subject of extensive controversy and likely will lead to extensive litigation if implemented as drafted.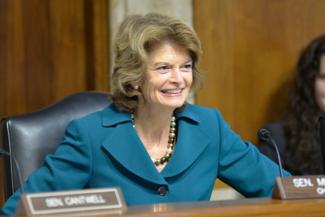 Click here to view video
"The administration's actions and resulting federal overreach with this proposed rule is a real problem, with real-world effects. The coal industry estimates that between 40,000 and 78,000 direct jobs could be lost – and that's on top of the up to $29 billion in lost annual resource value and as much as $6.4 billion in foregone State and Federal Revenue," Murkowski said. "I doubt very much that the Interior Department bothered to conduct any research in my home state of Alaska where climate and permafrost alone will likely prohibit compliance with these new regulations, if they are finalized."
Murkowski, chairman of the Senate Energy and Natural Resources Committee, questioned witnesses at today's committee hearing on the effects that this proposed rule would have on Alaska when it comes to compliance and economic impacts.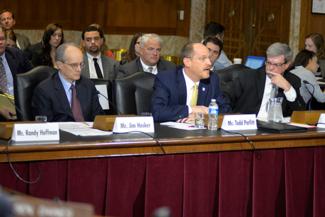 Click here to view video
"In Alaska, the effects of this rule are absolutely frightening especially when it comes to liability issues and regulatory uncertainty," Murkowski said. "When the Interior Department can effectively retroactively revoke an issued permit, I question whether that violates due process – it certainly causes great concern for stakeholders who need regulatory certainty in order to operate."
Murkowski encouraged the administration to come to Alaska to understand the state's unique geology and terrain and noted that a "one-size-fits-all" regulation won't work for Alaska and coal producing states in the lower 48.
The administration's proposed Stream Protection Rule would negatively impact the nearly nine thousand direct and indirect jobs and $119 million in state revenue that come from Alaska's mining industry.